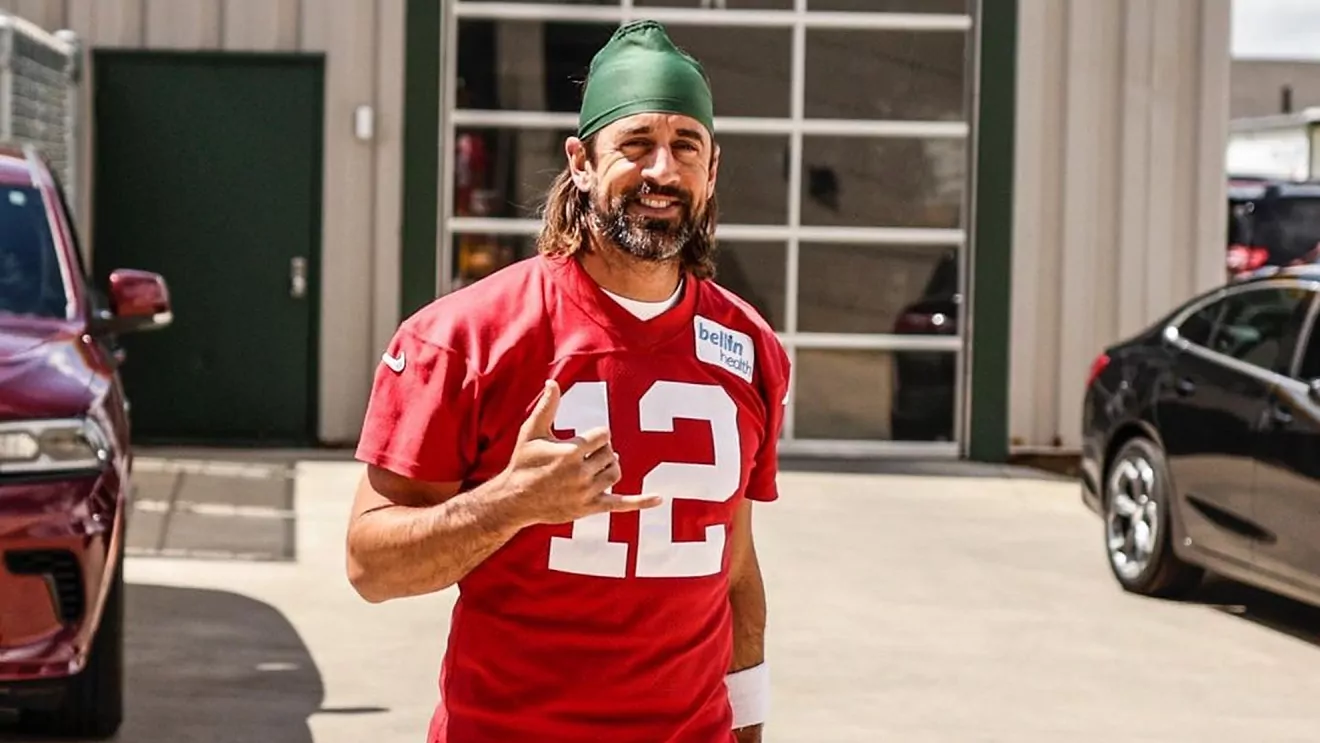 Aaron Rodgers says he'll likely do ayahuasca again as NFL future remains unclear
Bottoms up.
As Aaron Rodgers continues to navigate through the future of his NFL career, the Green Bay Packers quarterback knows what he'll be doing off the field.
Appearing on "The Pat McAfee Show" Tuesday to divulge his plans for the offseason, the 39-year-old said he's looking to revisit ayahuasca in the near future.
"There won't be another sitting and ceremony before the decision, I can tell you that," Rodgers said on the podcast, referring to the three-night event he took part in last year. "Perhaps after."
Rodgers has been open about his use of ayahuasca — a psychoactive tea containing the hallucinogenic drug DMT.
The drug has been used for thousands of years as a traditional healing method in Central and South America.
"I think you always have a feeling where you're leaning but there's a lot of things that come into play"@AaronRodgers chats about his future #PMSLive pic.twitter.com/J7FgWsAjE4
— Pat McAfee (@PatMcAfeeShow) January 17, 2023
The athlete previously said psychedelic drugs not only helped improve his mental health, but ultimately led him to the "best season" of his NFL career.
Calling himself a "hippie," Rodgers told host Pat McAfee that his love for "applied medicine" was born after suffering a serious of injuries on the field.
"There was some deep contemplation," Rodgers said. "Who am I without football, who am I without the game?"
Aaron Rodgers with a new haircut, during his interview on "The Pat McAfee Show" earlier this week.The Pat McAfee Show
"Who am I outside of the number 12 you see on the field?" he said he asked himself, adding that "applied medicine has allowed me to see clearly."
The league's reigning MVP has spoken out in recent years about his renewed passion for life and the game, saying ayahuasca impacted his life in more ways than he could have ever imagined.
Following the end of the Packers' season over a week ago, after they finished 8-9 and placed third in the NFC North, Rodgers is dealing with plenty of speculation about his future. He told McAfee he's not "mentally or emotionally ready" to decide on what's next.
"I just need some time right now. I don't need to ask anyone to respect my time," he said later in the interview.
"That's going to be the answer until I'm ready and when I'm ready to give my opinion like I was last year, I'm either all in or I'm out."